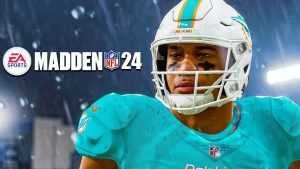 Regardless of the time of year (and the quality of Madden itself), OS folks are always looking ahead. This year, there is a lot of talk about a lack of news and rumors about Madden 24.
When June hits, that's when the Madden news really begins. But returning to the point about the lack of rumors, there's not a lot to talk about as of now. Before official news started to hit last year, there were a lot of rumors about franchise mode, crossplay, how EA would honor John Madden, Madden coming to the Nintendo Switch, and Madden maybe replicating some tech that came to FIFA (HyperSense). We did end up getting franchise updates (albeit not as massive as maybe hoped), John Madden was on the cover of the game he pioneered, and FieldSense was a stand in for HyperMotion. It was a pretty standard year for being about 50 percent on the biggest rumors coming to fruition.
This year we haven't heard anything about the development of Madden 24 beyond EA's announcement of the closed beta and how those impacted by the cloud franchise issue in Madden 23 are getting an invite to that beta and half off Madden 24 (if they choose to purchase it).
EA is definitely in another transition period. New tech isn't on the horizon but EA Sports College Football is a year out. It did get delayed a full year but development is in full swing now and how EA as a company is going to get back to handling two football games a year is going to be interesting. If one or both are bad, it's going to ask a lot from consumers to support both year after year. The college football game will have that grace period where people buy it simply because they're just excited to have it back in their lives, but that is fleeting.
While the lack of Madden 24 rumors is curious on some level, quality does seem like it's going to matter more here because time is running out for Madden in some ways, even if those ways are just internal pressures.
Thank you for reading!