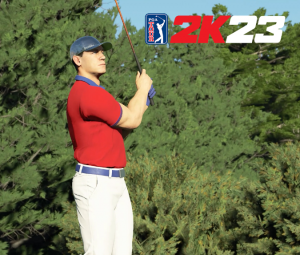 EA Sports PGA Tour releases next month on PS5, bringing some competition to the virtual golf space for the first time in decades. In the meantime 2K Sports has added 16-time WWE Superstar John Cena as free DLC.
"The man who will 'Never Give Up' steps up to the tee box packing long-driving muscle, but how will he fare on the fairways and greens, where precision and skill outweigh power?" the press release questions. "Decked out in a familiar red, white, and blue attire, Cena takes on an entirely new challenge amongst the top PGA Tour players on several of the most challenging courses."
2K Sports has been adding meaningful content to its golf sim since launch, including courses like Spyglass Hill. It'll be interesting to see how EA Sports PGA Tour compares, and whether it steals significant attention away.
EA Sports PGA Tour releases April 7th. You can preorder your copy here.
Thank you for reading!