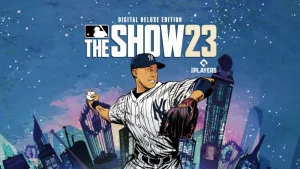 Being that this was year 3 for The Show on next-generation consoles and Microsoft systems, the expectations was a clear step forward.
While constantly improving on what has been the best sports game running for a while is a big ask, The Show 23 developers put their best foot forward.
The Show 23 doesn't change much of the tried-and-true gameplay experience, but the impact is meaningfully positive where tweaks happen.
The Little Things
Players can now properly assign a designated hitter, permitting things like one star serving as both pitcher and designated hitter.
This year the disparity between players on opposite ends of the Fielding rating spectrum feels more dramatic than ever. Fielders on the lower end are clearly slower to react off contact.
The green section of the throwing matter remaining static for years let seasoned players auto-pilot even difficult throws. Now that the green section moves, playing defense is more engaging.
The subtle little things keep the game feeling fresh.
It's hard to poke a hole in the gameplay loop when so many different varieties of control options, settings and styles of difficulty present themselves to players.
Graphics and Presentation
The first next-generation effort didn't present a big gap between versions, but last year's was a massive leap.
This year's game isn't as big of a leap, but players will notice a bunch of new animations, especially with dives and trying to pluck foul balls that would otherwise land out of play.
Player facial expressions, jersey details such as accumulation of dirt, reflections of lights, shadows and arguably the densest crowds seen in sports gaming strengthen immersion in a way that properly matches the simulation style the series hopes to achieve.
The tandem of John 'Boog' Sciambi and Chris Singleton in the commentary booth for the second year isn't stale yet, thankfully, and it feels like a ton of new lines make the cut.
Conclusion
As always, The Show shines with its presentation and simulation gameplay. The Show 23 is simply one of the best in the series.
Thank you for reading!