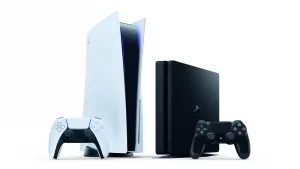 The next system software update for PS5 and PS4 rolled out today and we have the details. According to Sony the update includes multiple "fan-requested features". Here's a quick rundown of the changes.
PS5 players will be able to test drive a Voice Command feature that lets them find and open games, apps, and settings, as well as control media playback with their voice.
The ability to create and join open and closed parties on both PS5 and PS4 has also been added. Open parties will allow players to join friends without an invite.
Sony will also be rolling out the ability for PS App users to create or join Open and Closed Parties through the app as well. They've also updated the PS App Game Base UI to make it easier to access the Friends, Parties and messaging features.
What's next? According to Sony the next big change will come in the form of visual performance enhancements. On HDMI 2.1-compatible TVs and PC monitors, the update will sync the refresh rate of the display to the PS5 console's graphical output. This will enhance the visual performance for PS5 games by minimizing or eliminating visual issues, such as frame pacing and screen tearing.
Thank you for reading!