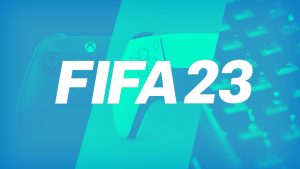 Because of the 2022 World Cup in Qatar, Fifa 23 players will get a World Cup mode. With that World Cup mode we will also get a slew of new international teams to play with and one big one brought back.
Brazil has returned! In FIFA 19 and 20, Brazil only had generic players in the squad apart from Neymar. In FIFA 21 and 22, there were only generic players. For the World Cup in Qatar, the champions will be back in action with all their stars.
The World Cup will also bring some special cards in Ultimate Team, as EA has already introduced us to the FUT World Cup Heroes. Below is the list of which national teams will be in FIFA 23.
FIFA 23: National Teams
Argentina
Australia
Austria
Belgium
Brazil
Canada
Cameroon
China
Costa Rica
Czech Republic
Denmark
England
Finland
France
Germany
Ghana
Greece
Island
Ireland
Iran
Italy
Japan
Morocco
Mexico
Netherlands
New Zealand
Northern Ireland
Norway
Poland
Portugal
Qatar
Romania
Russia (Maybe)
Saudi Arabia
Scotland
Sweden
Switzerland
Senegal
Serbia
South Korea
Spain
Tunisia
Ukraine
Hungary
Uruguay
USA
Wales
Should be a great year of Fifa!
Thank you for reading!