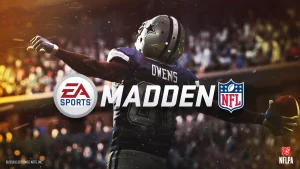 An August launch for Madden 23 is almost assured, but what changes will we see this year? EA has promised to focus on AI improvements, and we already know some of the new features in franchise mode. As for the first trailer, rookie ratings, and more: we have some details for you.
When will is the first Madden 23 trailer coming?
EA usually likes to drop its first trailer during EA Play Live, shortly before E3. This year will be different, as both EA Play Live and E3 have been canceled. We can still expect the first Madden 23 trailer in early June, with a bunch of new information coming in the following weeks.
What's the Madden 23 release date?
There's no official Madden 23 release date yet. Historically, EA has liked to have the game out before week 1 of the real NFL season. Madden 20 dropped on August 2, 2019, Madden 21 dropped August 28, 2020, while Madden 22 hit the shelves on August 20, 2021.
We know the Madden 23 release date will be a Friday, in August. Beyond that your guess is as good as ours.
As soon as the date is announced, we'll share it here.
Who'll be the Madden 23 cover star?
Previous cover men Patrick Mahomes and Tom Brady are sure to be contenders, as is John Madden himself. The former Raiders coach, commentator, and man for whom the series is named passed away in December at age 85. Placing him on the front of the game would be a fitting tribute.
What will Madden 22 rookie ratings be?
In previous years, EA has tied in rookie ratings with the NFL draft weekend, which runs in late April. This year, we got nothing.
Based on draft classes in previous years, these are our predictions for this years top 10 picks.
1 Travon Walker (DE, Jacksonville Jaguars) – 82
2 Aidan Hutchinson (DE, Detroit Lions) – 81
3 Derek Stingley Jr. (CB, Houston Texans –) 80
4 Ahmad "Sauce" Gardner (CB, New York Jets) – 81
5 Kayvon Thibodeaux (DE, New York Giants) – 79
6 Ikem Ekwonu (OT, Carolina Panthers) – 80
7 Evan Neal (OT, New York Giants) – 78
8 Drake London (Atlanta Falcons) – 78
9 Charles Cross (OT, Seattle Seahawks) – 77
10 Garrett Wilson (WR, New York Jets) – 77
EA says Madden 23 features will focus on AI
The publisher says that going forward, team-mate and opponent intelligence is going to be a major area of focus on the field.
"A.I. is very well set up to be the thing that defines this generation of console," EA Sports vice president Sean Ramjagsingh told Fortune. "The extra computing power of the new consoles unlocks extra abilities for us from a development perspective and [between] what's happening with the capturing of real-world data and the way data's being leveraged now to drive different technologies, there are a lot of opportunities for us moving forward."
"We took player route data from actual players and used it in [Madden 22]," says Tiburon senior game design director Connor Dougan. "There's so much cool data that we can use to make the most realistic representations. For example, the Baltimore Ravens use a pistol formation [compared to] the San Francisco 49ers, who get rid of the ball quick and have lots of motion in the pre-play. We use that data to model our play calling."
What's being added to Madden 23 franchise mode?
We don't need an official reveal to answer this one. EA Tiburon provides year-round updates to franchise mode, which carry over from game to game. You can find the most recent updates to Franchise mode here.
We will post all the Madden 23 release info as it comes in.
Thank you for reading!