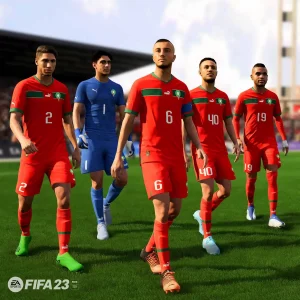 FIFA is planning to take on EA Sports with its own football game by launching a rival soccer series.
With FIFA 23 marking the end of the the football confederation's partnership with EA, FIFA president Gianni Infantino says the organization will take on EA Sports in the football game world by launching a rival soccer series.
After a long-standing creative partnership, in May 2022, EA Sports announced that it was separating from FIFA. FIFA 23 will be the final game made in cooperation between the two organizations, with future football games from EA to be called 'EA Sports FC.'
FIFA now apparently plans to launch its own rival football game, with Gianni Infantino stating "The new FIFA game – the FIFA 25, 26, 27 and so on – will always be the best e-game for any girl or boy," Infantino says. "We will have news on this very soon."
With Pro Evolution Soccer – PES eFootball as it's now known – seemingly well behind its one-time rival, it will be good to see some different competitors on the football game field in the near future.
Thank you for reading!