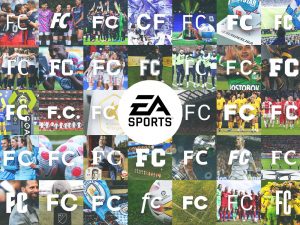 FIFA 23 will release this year, but it will be EA Sports FC after that.
EA has announced that the FIFA series will change its name after FIFA 23, ending a partnership that has been in place since 1993.
EA Sports announced the change in a blog post, stating that there will be more information coming about the first EA Sports FC in July 2023. "This new independent platform will bring fresh opportunity – to innovate, create and evolve," reads a statement from EA Sports representative, Cam Weber.
Despite dropping the name license, EA Sports FC will keep FIFA's league, club and player licenses, including 19,000+ players, 700+ teams, 100+ stadiums and 30 leagues. FIFA itself has not released a statement at time of writing.
EA Sports vice president David Jackson released an important statement regarding the change: "In terms of things that they'll miss, players will notice only two things: The name and a World Cup piece of content every four years. Outside of that, very little will change about the things they know, and love about the current FIFA products."
EA had previously said it was exploring the idea of renaming the series, and trademarked the EA Sports FC name, but this is the first time it's been officially confirmed.
Previous reports suggested that FIFA wanted to charge EA $1 billion every four years to use the name. A name mired in controversy for many years, including major corruption scandals.
Thank you for reading!