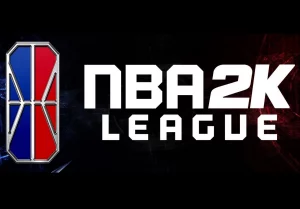 The league announced Thursday it will play this season at the District E, an event theater that will soon open next to Capital One Arena.
The NBA's esports gaming league moved last season to Indianapolis after playing the 2020 and 2021 seasons almost entirely remotely. For its sixth season, it shifts to the 14,000-square-foot venue that will host live events, along with pregame and post-game activities for fans.
The NBA 2K League will award $2.5 million in cash prizes across THE BANNER CHAIN SERIES Powered by AT&T and Coinbase.
Things start up March 8th and the season will be divided into two halves. The 3-v-3 portion ends with the finals on May 13 and the 5-v-5 portion begins May 23. Those finals are Aug. 5. For more information on the new combined SLAM OPEN and SWITCH OPEN qualifying event, which tipped off Jan. 28 and goes through Feb. 11, click here. For more information on the 2023 competition schedule, click here.
Thank you for reading!