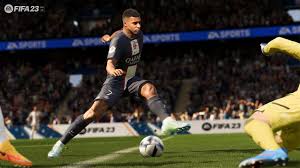 FIFA 23 developers have issued a statement after a major bug rewarded FUT players with FIFA World Cup cards weeks after the World Cup promo ended.
FIFA 23, as every game nowadays seems to, has suffered from a host of bugs and glitches affecting player experience.
From things like Didier Drogba appearing in-game as Paolo Maldini to players being unable to claim their World Cup event rewards, there's been some issues with this years iteration of the Fifa franchise.
Another bug that surfaced on January 28, seeing players rewarded for completing Draft objectives with World Cup players, even though the World Cup promotion ended.
FIFA 23 devs respond after World Cup players appear again
The prevalence of the bug prompted a quick response from the developers, who put out a hotfix late on January 28.
EA said: "We have addressed an issue where the "Win 5 FUT Draft" & "Win 10 Online FUT Draft" Objective Rewards contained World Cup Player Items.
"Players that incorrectly received World Cup Player Items will receive the correct Items in the coming days. Thanks for your patience."
Thank you for reading!