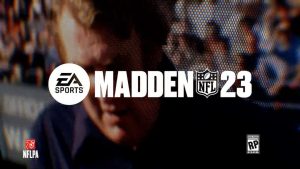 Madden 23 is not groundbreaking, but a clear step in the right direction.
Coming off two disappointing years in a row, Madden 23 developers focused on refining the game-play. Visually, Madden 23 did not take a big step forward but improvements to animations and defensive AI make it feel more polished, more enjoyable than the last few years. A respectable step forward for the series.
Game-play Improvements
Madden 23 is filled with advancements that are felt in the games play rather than seen.
A few of the improvements on offense offer a higher degree of control over your players, which in turn make things feel more smooth. On the other side of the ball, the defense is significantly smarter than before, making the experience more realistic.
Perhaps the biggest addition is Madden 23's refined passing controls, which combine with an accuracy meter to offer more control when putting the ball in tight windows. Those offensive changes are balanced by a pass rush that shows more purpose and tighter zone coverage.
What About the Bugs?
Madden 23 is noticeably less buggy then its predecessors, at least on the field. The developers have stated that they felt Madden 23 was the most polished in recent memory.
Final Verdict
Madden fans will tell you that it hasn't been a great few years for EA's football simulation. Madden NFL 23 provides a glimpse of a light with a few smart enhancements to animations, AI, and passing mechanics that make meaningful improvements to the on field experience. It's not greatness, but Madden 23 takes a meaningful step forward.
Thank you for reading!