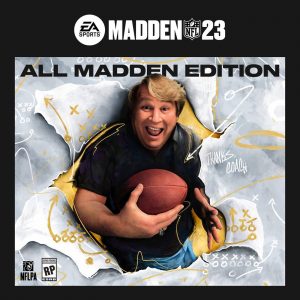 Does Madden NFL 23 have crossplay multiplayer?
Madden NFL 23 did not have cross-platform multiplayer or crossplay in any form at time of release.
The Madden NFL series has never had crossplay and EA Sports has made no mention on this changing with Madden NFL 23 going forward.
Madden NFL 23 crossplay is completely nonexistent in any form. Not only are PlayStation, Xbox, and PC players all segregated from one another, it's also likely that cross-generation play won't be included either. This means that PlayStation 4 and 5 players, as well as Xbox One and Series X/S players, will all be prevented from playing with each other.
Thank you for reading!