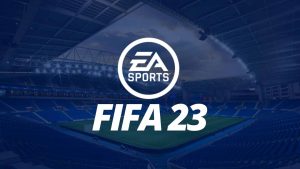 Rumors and leaks are pointing towards the popular game mode being set for big changes to the chemistry system in FUT 23.
Players Ultimate Team squads are typically limited by two things, the amount of coins they have and their squads chemistry. The latter can impact the ability of the team if certain conditions are not met.
To build team chemistry in Ultimate Team FIFA users currently have to play their players in their correct positions, while also having links to other players in the other positions. These links include that the players play in the same league, for the same club or represent the same nation. Chemistry is rated up to a score of 100 on Ultimate Team and should the team's chemistry be below 100, it will negatively impact all of the players on the team, reducing their effectiveness.
Recent leaks on social media suggest that chemistry could be getting a major overhaul for FIFA 23. Reputable FIFA Ultimate Team trader @WeaverImBMW4er claims that the information he has received shows the 'Chemistry' system will be replaced by a new 'Stars' system in FIFA 23 Ultimate Team.
The reported changes suggest that EA will be reducing the restrictions that are in place with the current chemistry system, allowing players to be more creative with their team without taking a hit to their squads overall effectiveness.
FIFA 23 is expected to be released later this year, in what will be the last EA Sports FIFA title.
Thank you for reading!