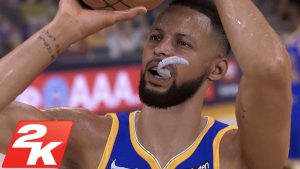 Managing the storage space on next-gen SSD drives has become a side quest for most of us. NBA 2K23 will be adding to our save space woes with an absolute beast of a download on the Xbox Series X.
As spotted by folks over on Reddit, NBA 2K23 on Xbox Series X comes in at just north of 150GB. That's uhh, massive.
We've seen some big game sizes this generation so far, but it's not often a game comes in over the 150gb mark.
We haven't spotted the game's Xbox Series S install size just yet, but if it's anywhere near the Series X size, you can expect it to take up almost half of the system's internal drive space!
Thank you for reading!