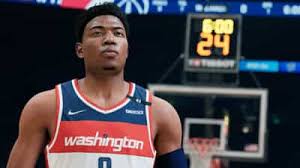 NBA 2K23 does have cross-progression features, it however does not offer crossplay options for multiplayer.
It took some time, but crossplay functionality between platforms has started to become to new normal.
Popular titles such as Fortnite, and Call of Duty: Warzone support cross-platform play between PC, PlayStation, and Xbox.
Does NBA 2K23 support crossplay multiplayer across platforms?
As of writing, NBA 2K23 does not come with much in the form of cross-platform play options.
It does not seem as though this will change either, based on NBA 2K23's official FAQ page.
Is cross-progression available in the latest NBA 2K entry?
NBA 2K23 does support cross-progression for MyTeam and a Shared VC Wallet for the "same console family." A user playing on PS4 can transfer MyTeam progress to their PS5 console, for instance.
Cross-progression for NBA MyTeam will allow players to share MyTeam Points, Tokens, cards, and progress across both iterations of NBA 2K23 on generations of hardware within a single console family.
A similar rule applies to the Shared VC Wallet, meaning any earned and purchased Virtual Currency will work across console families.
NBA 2K23 is now available for Nintendo Switch, PC, PS4, PS5, Xbox One, and Xbox Series X|S.
Thank you for reading!