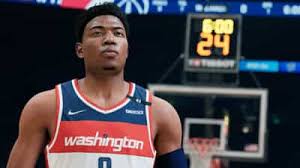 NBA 2K22 released the update 1.12 patch today, and it is quite the update. Today's patch is expected to begin preparations for the launch of Season 7 later this week.
It's been a little over a month since Season 6: Zero Gravity launched in NBA 2K22, which means we're about ready for the beginning of a new season filled with new content. Although players won't notice any immediate changes in today's update, it means Season 7 is right around the corner.
Here's everything we know so far about the latest NBA 2K22 update, as well as when you can expect Season 7 to get started.
NBA 2K22 Season 7 Update Details
The developers always release a new patch a few days prior to the launch of the new season. Although yet to be officially confirmed by, Season 7 of NBA 2K22 is expected to launch on Friday, May 20th, 2022.
As of now, the May 16 update only appears to be available on current-gen consoles, with a reported download size of 37GB, which may vary depending on your platform. More then likely today's patch will be rolled out for next-gen consoles and PC before the launch of season 7.
You can view the full patch notes when they become available on NBA 2K's website.
Thank you for reading!