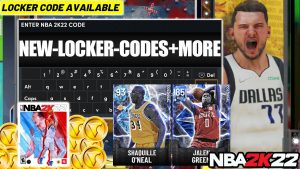 Following the release of NBA 2K22's Season 7: Return of Heroes, 2K Games unveiled the SWISH pack series, featuring multiple new Dark Matter units.
Following the release of Season 7: Return of Heroes, the new pack series is rolling out and includes new featured units of some of the biggest players in the league.
The recently released SWISH pack series is now available in the MyTeam store and includes six new units to obtain. Included are four Dark Matter players, one Galaxy Opal player, and one Pink Diamond player, sure to be some of the most sought-after units currently available in NBA 2K22.
The biggest prize will be one of the two Stephen Curry units, as both an Invincible card and Hero card are available and come in a 99-overall Dark Matter form. The Invincible releases have been hand selected by the developers and feature some of basketball's biggest stars.
The other two Dark Matter units are Toronto Raptor Pascal Siakam and Hall of Famer Nate Thurmond. Galaxy Opal J.J. Redick and Pink Diamond Gary Payton II are also included in the promotion.
NBA 2K22 is also giving its player base a new locker code to obtain some free items as part of the promotion. With the code SWISH-DELL-OR-SETH-CURRY-DROP, players will be able to select one of the following: one SWISH Pack, 10 Tokens, one Diamond Shoe Pack, Galaxy Opal Dell Curry, or Galaxy Opal Seth Curry. This will be the first time this year players have the option to select a guaranteed Galaxy Opal unit. The newest NBA 2K22 locker code will be available until June 1. You can find all the locker codes here.
Thank you for reading!