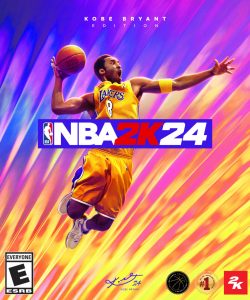 Last week we speculated that Kobe Bryant might be the NBA 2K24 cover athlete, this week that prediction came to fruition. Kobe Bryant will grace the cover of NBA 2K24.
Revealed in a tweet from NBA 2K, the Kobe Bryant Edition and Black Mamba Edition will be the two more expensive versions of this year's game, what add-ons come with it have yet to be announced.
2K has yet to reveal the standard edition cover star which will most likely be a current NBA player.
Bryant's appearance on the cover of NBA 2K24 was at least partially driven by his number 24 jersey, which he wore for most of his 20-year career with the Los Angeles Lakers. NBA 2K did something similar last year, putting Michael Jordan and his number 23 on the cover of 2K23.
Not much else has been revealed about NBA 2K24 so far, though the tweet notes that preorders are now open.
Thank you for reading!