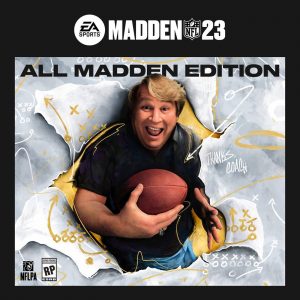 Streamers have decided to draw a line on EA's loot box system.
Thousands of Madden NFL 23 Ultimate Team players have declared a "Pack Strike" on social media. Madden influencers claim they will no longer be buying currency for the game's microtransaction mode until changes are made to the odds on drawing desirable items from Ultimate Team's loot boxes.
#PACKSTRIKE started trending on Tuesday. Streamers say Madden Ultimate Team participants aren't getting reasonable value out of the game's expensive bundles.
So far, thousands of Madden NFL Ultimate Team players have pledged to strike, vowing not to buy better players out of the mode's open market.
Thank you for reading!