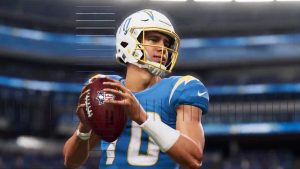 The standard edition of Madden NFL 23 won't include a PS5 or Xbox Series X/S upgrade.
If you purchase the standard version of Madden 23 on PS4 or Xbox One, for $59.99, you won't be able to upgrade to its PS5 or Xbox Series X/S version later.
Only those who buy the Madden NFL 23 All Madden Edition, which will run you $99.99, will qualify for a next-gen upgrade.
This matches what we saw last year with the release of FIFA 22. Those who bought the standard edition of EA's flagship sports game weren't able to upgrade to next-gen consoles, and instead had to buy the FIFA 22 Ultimate Edition to play across both generations.
In an industry seemingly trying to squeeze every penny out of players, this actually strays from the norm among video game publishers. Most next-gen upgrades are given away for free or sold at a small fee. Few publishers make players buy an entirely fresh copy of a game they already own, just to move between console generations.
Looks like you will have to pay up to play across all gens in Madden 23.
Thank you for reading!