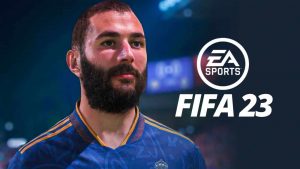 Ultimate Team will be receiving some new content this year, with new Icons and FUT Heroes being added to the roster. It also appears FIFA 23 fans will see a significant shift in a major core feature, after it was revealed that Ultimate Team's position change functionality is set for a reset.
According to respected FUT leakers, FIFA 23 will overhaul how position modifiers work, an Ultimate Team feature that has gone untouched for years.
In FIFA 22 Ultimate Team, as well as previous releases, position changes are restricted. Cards can be packed or bought to alter a player's positioning, such as converting a LM to LW, or CAM to CM.
This is all set to change in FIFA 23 if the leaks are to be believed. The information that was leaked states that FUT 23 players will have secondary positions that they can play in, based on how they play in real life.
This would mean that a winger that has also been deployed through the middle can be converted to a striker, which if true opens up tons of options for squad building and chemistry links.
Changes will be still be achieved through an in-game consumable, but it will be a generic card instead of a specific position switch.
We'll have to wait for the first in-depth trailer to see the change in action, and fans will be able to try it for themselves during the FIFA 23 beta.
Thank you for reading!