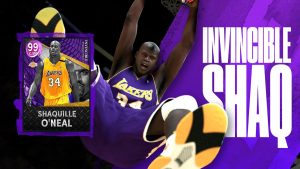 NBA 2K22 MyTEAM Supernova Pack details
Here's what we know a few hours prior to the Supernova Packs release.
The NBA 2K22 MyTeam Supernova Packs will release to the Market today, three high end Dark Matter cards have already been revealed.
The Dark Matter James Harden looks to be one of the best cards to hit the market to date. Also part of the promotion is a Dark Matter Shaq, a Dark Matter Magic Johnson, and a Dark Matter Andrei Kirilenko.
Takeoff Packs are still available
For a few more days, the NBA 2K22 MyTEAM Takeoff Packs will still be available.
This pack features a Dark Matter, a Galaxy Opal, a Pink Diamond, and a Diamond. All of which you'll have the chance to pull. The pack is limited to five per NBA 2K22 account.
Here's the breakdown of the players you can pull from the Takeoff Packs:
DM Draymond Green – PF/SF
GO Dino Radja – C/PF
PD Luka Doncic – SG/PG
Diamond Michael Cooper – SG/SF
Thank you for reading!