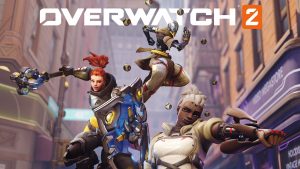 Overwatch 2 isn't officially out yet, but players can try its PVP mode as part of a test that runs through May 17. The test represents multiple major milestones for Blizzard: It's the studio's first major release since misconduct allegations arose last year, it's also the first time since 2020 that Overwatch has received a new playable character. The original game's update schedule had become essentially non existent leading many players to move on from the franchise.
Overwatch, which released in 2016, was one of the biggest competitive shooters for years. Regular updates and announcements were met with great anticipation. Overwatch's popularity reached its peak in 2018 with the debut of Blizzard's Overwatch League, a franchised esports league with team slots reportedly costing in the tens of millions of dollars.
Judging by Twitch viewership numbers, Overwatch 2′s beta test is off to a strong start. Twitch viewership peaked at 1.4 million concurrent viewers on Thursday.
Thank you for reading!