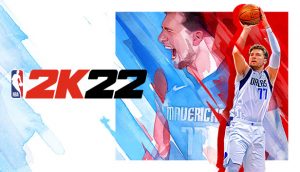 NBA 2K22 update 1.015 for next-gen platforms has been released. This includes various fixes for MyCareer, gameplay as well as preps the game for Season 6, which starts this Friday.
Here are the patch notes:
GENERAL
Preparations for NBA 2K22 Season 6, launching this Friday, April 8th, at 10AM CST
Clarified  the Quarter Length and Difficulty settings come from the host player when playing with friends
Paolo Banchero received a tattoo update
GAMEPLAY
Addressed an issue that could cause certain takeovers to be applied to player builds that were not allowed
MyCAREER/CITY
Various stability and performance improvements have been made throughout the City
Updated the location for the Photo Challenge: Traditional Photo 7 quest so it can be completed properly
Resolved a display issue that could cause certain users to temporarily display their level from the previous season after a season changeover
MyNBA
Addressed a rare hang that could occur when using specific custom rosters and attempting to play shortened 29 or 58 game seasons in MyNBA
Thank you for reading!