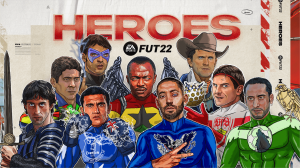 Leaks have surfaced on social media revealing what the next FUT promo could be. A reliable Twitter FUT leaker FUTSheriff provided the latest news as he revealed that the FUT Hero Captain or FUT Captain rarity will be added to the game in the near future.
The Heroes promo involves retired players who were not necessarily legends of the game, but more cult heroes.
We still have a bit of time until FUT's next promo is confirmed, but it looks like a good one is coming soon.
Thank you for reading!